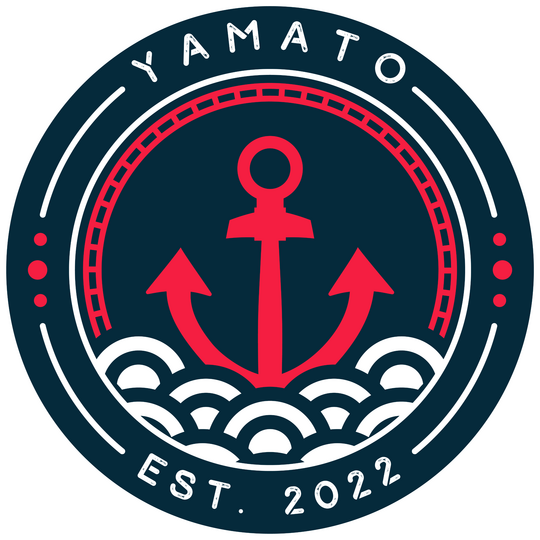 YAMATO CLUB
by Urban EDC
---
"Urban EDC curates the best collection of gear for enthusiasts and collectors. Their weekly drops have become the highlight of my week. The FOMO excitement is real. #SeigaihaForLife"- Mister McKenzy
---
About Yamato Club
We proud to introduce you to the Yamato Club by Urban EDC.Yamato Club is a whole new experience for the most die-hard members of our Urban EDC Nation: an interactive, exclusive membership filled with EDC goodies you won't find anywhere else.It's like unlocking a door to a secret underground for those can't get enough of both EDC gear and our community of everyday carry enthusiasts.Yamato Club is the culmination of everything we've done since we opened shop in 2015 including relationships with our network of suppliers, reputation within the everyday carry community, and of course, our strong ties to the talented makers who continue to amaze us with their skills.We're building something special and we invite you to join us.
Yamato Club Perks
Yamato Club has two memberships:Kappa
$9 Monthly / $75 Annual (3 Months Free)
Announcements

Behind the scenes content

Invitations to exclusive events

Secret sales + extra goodies

Yamato Club exclusive gear buys

Yamato Club Buy/Sell/Trade Marketplace

Private channel for Kappa members

Priority support

First dibs on Wani spots
---
Wani (Limited)
$99 Monthly / $885 Annual (3 Months Free)Note: Wani memberships are limited.Unlock everything in Kappa plus:
Early Access to Gear Drops (3 hours)

2x Compass Points multiplier on purchases

Private channel for Wani members

First dibs on Yamato Club exclusives

Help shape the future of Yamato Club
Frequently Asked Questions
What exactly is Yamato Club?Quite simply, it's the best membership club (in our opinion) for EDC gear enthusiasts.Is this a one-time payment?Yamato Club is an on-going membership so all plans are recurring payments.You can cancel your membership at any time.What's included as part of my Yamato Club membership?You'll gain access to Yamato Club exclusive gear, a community Buy/Sell/Trade channel, and 3-Hour Early Access to Urban EDC Gear Drops for Wani members. Take a look at our Club Perks page for the full list of benefits!How do I access my membership?You can request a link to login here.How are you affiliated with Urban EDC?We're the same group folks you know and love! We wanted the Yamato Club to be something special so we built it outside of our normal shop.What is the difference between the Kappa and Wani memberships?The Wani members get 3-Hour Early Access to Urban EDC Gear Drops along with 2x Compass Points multiplier on all their purchases. They also get first dibs on all Yamato Club exclusive gear.Why are Wani memberships always sold out?Spots for Wani memberships are limited and Kappa members get first dibs on new spot openings.What does "Yamato" mean?Yamato means 'Great Harmony' in Japanese. It's also the name of the lead battleship built for the Imperial Japanese Navy (IJN). The ship was was named after the ancient Japanese Yamato Province.And yes, we love Seigaiha waves.What is a Kappa?Kappa is an ancient Japanese water demon. They are green, human-like beings with webbed hands and feet and a turtle-like carapace on their back. Their favorite meal is cucumbers.They also love to engage in sumo wrestling. They are often accused of harassing humans in water.What is a Wani?Wani is an ancient Japanese sea monster that lives in the deep sea. They have long, serpentine bodies, fins, and can breathe both air and water.They are the rulers of the oceans and gods of the sea. They live in splendid coral palaces deep on the ocean floor.Do you take suggestions on membership perks?Absolutely! We love hearing feedback to improve Yamato Club.By all means, shoot us a note!If I have more questions, who can I contact?Don't worry, we got you! We're always here for you when you need us.Contact us using the form below.
---
Join The Club
PLEASE READ BEFORE JOINING:Yamato Club has two memberships: Kappa & WaniYou can review perks for each membership here.All plans for Yamato Club are recurring payments.You can cancel your membership at any time.If you have questions, please visit our FAQ.
---
Join Yamato Club:1. Select one of the four highlighted options below.2. Complete your purchase through Urban EDC.3. Access your membership here.
Note: Wani memberships may be sold out.
---
Notify me when Wani slots become available: